Beer can be found throughout mankind's history with recovered recipes dating as far back as 1800 BC. It's only fair to assume that beer is man's favorite beverage as it has survived the test of time. Its consumption is still spread all around the globe and combined with relaxation (as it should be). Blonde or dark, Greek or foreign, however you like it, come discover its secrets at the best Athenian pubs.
James Joyce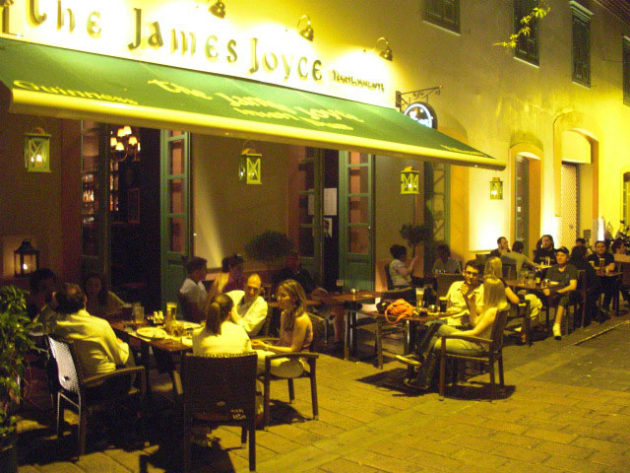 An authentic Irish pub that mixes tradition and modernity and will make you feel as if you've been teleported to the Celtic nations as soon as you step through the door. Named after the famous Irish writer and poet James Joyce, this pub has a massive variety of ales and beers. If you truly want to get the full Irish pub experience then you shouldn't hesitate to visit it on a game night (Football or Rugby), to see fans from all around, as well as tourists, chanting and supporting their teams. Concerts also take place fairly often, at the pub.
Astiggos 12, Thisio, 2103235055
Barley Cargo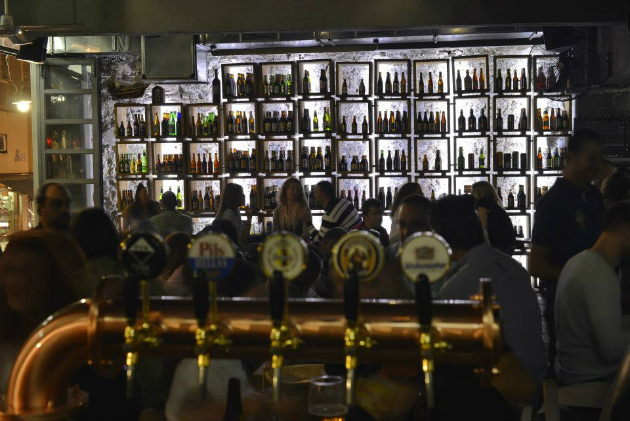 With industrial style decoration, it can easily be compared to Berlin's dark bars (and still surpass them). With barrels as barstools and monaster-like tables, and a catalogue of over 150 different beers some locals, others from Belgium, Czech Republic, or the Netherlands, you can sit comfortably and discover new beers. Not to mention that their appetizers work wonders, as you'll find yourself having an even bigger appetite…for beers.
Kolokotroni 6, Center, 2103230445
Epitokio (Interest)
Right on Nea Smirni square, this (soon) 30 year-old legendary rock bar has brought up generations of locals and so you'll see, inside, older folk as well as young people united by the love of rock music and beer. The dim lighting combined with the rock, blues, jazz and old school music that's playing make Epitokio a marvelous place to relax and enjoy one of the many draft beers they have to offer.
K. Palologou & M. Alexandrou 60, Nea Smirni, 2109350232
Le Roi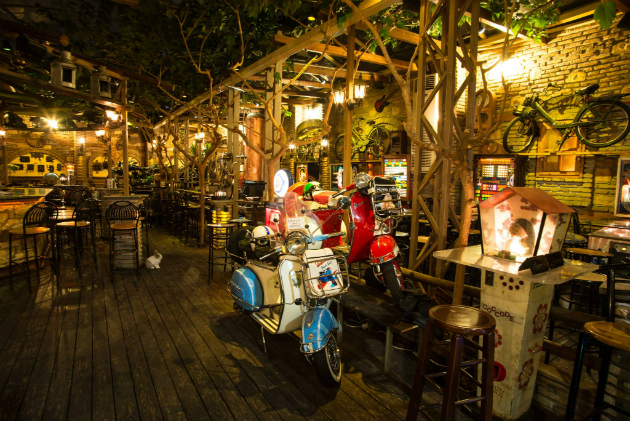 Based in a stone house with a yard that's been transformed to an English pub, Le Roi's interiors are indistinguishable from an actual London pub. The classic red booths, the arcade games and the jukebox give this pub a very enjoyable retro ambience. Only one genre of music is allowed there, and that is rock. The DJs pick songs from a selection of over 9000 vinyls. Its warm and welcoming ambience in addition to the abundance of beer makes Le Roi a strong candidate for your new go-to pub.
Agias Paraskevis 126, Halandri, 2106816184
Beerock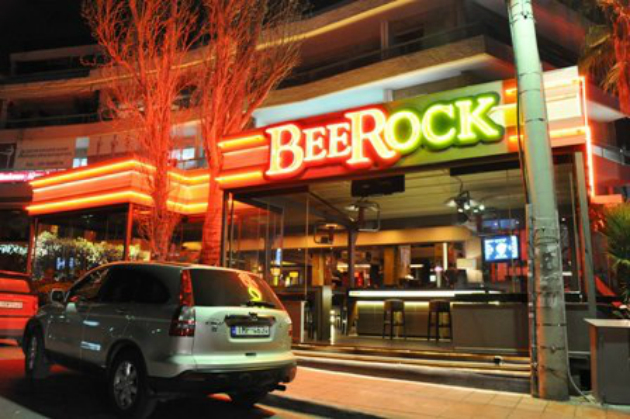 Right in the center of Glyfada, some call it the heaven of beers (beeradise would've been better) as it offers 8 different barrels and over 50 different brands of beer. If you're into trying local beers then definitely check out Septem and Voreia. However, Beerock isn't only notorious for its beers as it also serves what they refer to as "beertails" (beer based cocktails). On a side note: if you've come with friends or feel like taking a challenge, then you should try out their 3lt or 5lt beers. It goes without saying that drinking beer is healthier with a full stomach, so you can try their appetizers or even their huge burgers, depending on your hunger.
Platia Nimfon 1 Glyfada, 2108983301
Arch beer house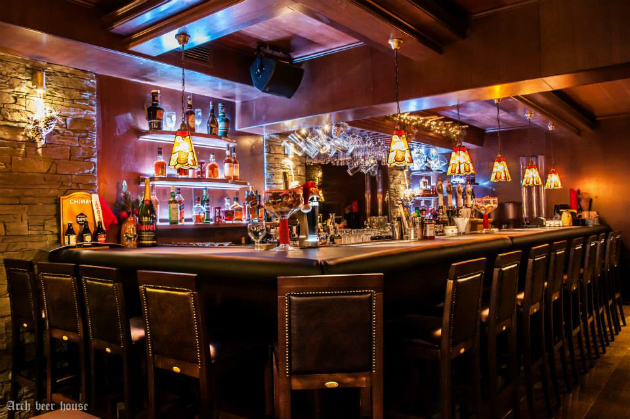 Built like an old German chalet with a wooden and stone interior, the setting will make you feel as if you've been transported back a century or two. The friendly, welcoming atmosphere that reigns inside makes this beer house the ideal place to sit and discover new flavors from their selection of over 150 brands and 17 barrels, and all of that over plates of delightful appetizers.
Ethnikis Antistaseos 91, Peristeri, 2105752992
O'Canto pub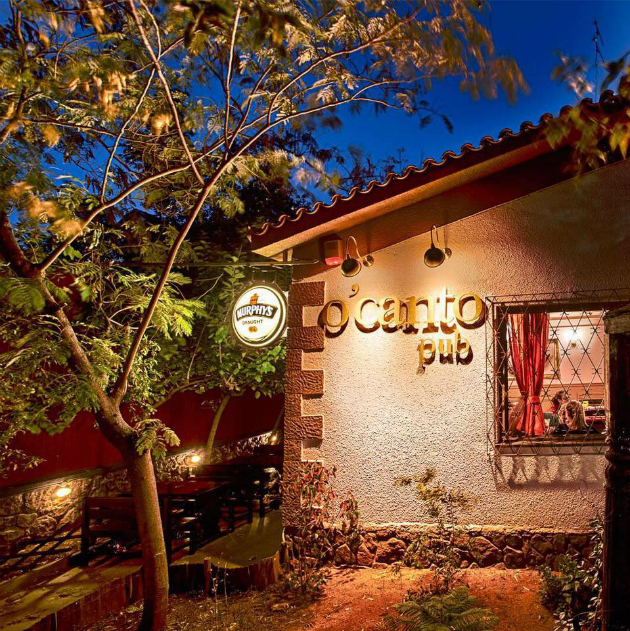 A fairly recent arrival, O'Canto bar was at a tough spot as it had to match the success of the previous pub that stood there for 7 years. Not only did it match that success, it managed to overcome it and give the pub a new, friendlier look. Greatly inspired by Irish pubs, O'Canto serves all the classic brews as well as the lesser-known ones. Summer nights spent at their back-yard are incomparable to any other outdoor pubs, especially when gigs are going on (which happen pretty often). And theirbig tasty burgers are definitely a plus.
Aristotelous 31, Alimos, 2109831712
Vale Vale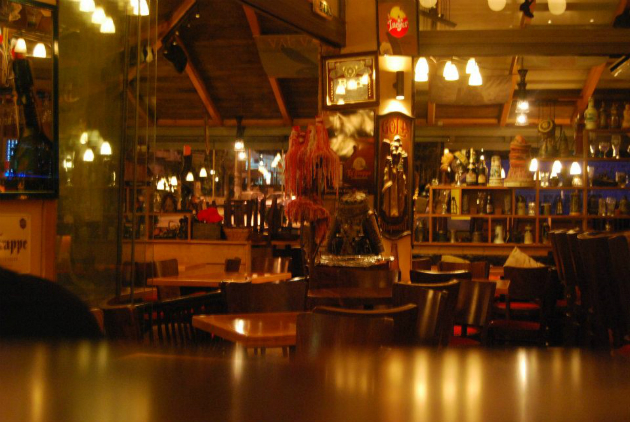 Its name, meaning "keep pouring", refers to their great variety of beers, whether we're talking about their 70 different brands or their 10 drafts. As well as their pints, the store is always filled to the brim. There, you'll also find cider and variety of fruit beers (even non-alcoholic ones). Bring your loved-one(s) with you and discover new beverages over a classic rock playlist.
Alexoupoleos 26 & Ipirou, 2109965903