Lately, bulk wine is entering the "why not?" area. Although it has always been present at dinners and social gatherings of every sort, its consumption rate has risen noticeably ever since 7-15€ for a bottle of wine started seem­­­­ing a bit too high. Also known as boxed wine, if it passes a taste, smell and look test, then it is picked over bottled wine without any second thoughts. A wine shop with a great variety of wines and passionate workers is all you need to choose the right wine for any meal or circumstance.
After visiting the well-known, as well as the "underground" wine shops of Athens, we met many owners that "knew their wines" and they told us their tips. After many conversations and drunken wine-tastings, we managed to conclude on the 5 shops with great bulk wine that'll amaze you.
Oinotipo
Known by wine-amateurs and always viewed in a good light, Oinotipo houses 65 different types of bulk wine and over 2.000 different brands. Praised for its high quality non-bottled wines, you'll find Oinotipo in every chart that rates Athens' wine shops. In the market for 20 years, their variety of fresh and aged wines is astonishing. Stopping by, I learned that fresh wines, with a fruity tasty and flowery aroma, are the ones that are best suited for this season. Their aged wines sell for approximately 7€, while their white wine in bulk sells for 1.40€ per litre. You'll also find Syrah and local wines at very reasonable prices.
Charilaou Trikoupi 98, Exarhia, 2103616274
Abelofilosofies (Vineyard Philosophies)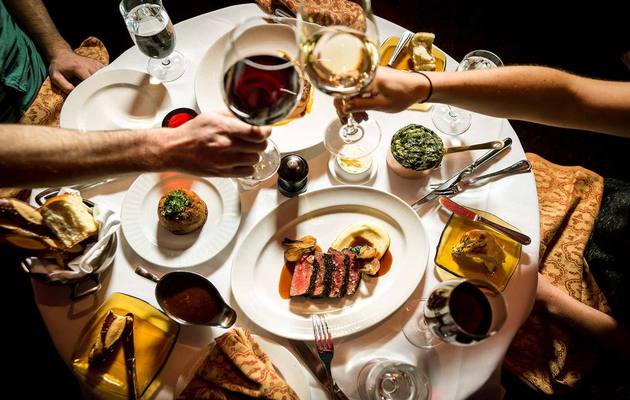 The whole neighborhood's favorite wine shop, Abelofilosofies has been open for 13 years, and its owners only sell quality wine from small Greek producers. Their shelves contain over 200 brands and 20 different bulk wines and their prices range from 2.20€ to 3€ per litre. Most of their wines come from the Nemea area, an area famous just for that, and, this season, the owners recommend getting their newest arrivals as they're the freshest and seem to be selling very quickly.
Keiriadon 81, Kato Petralona, 2103421041
Vasilis Stamatopoulos
You won't notice this small shop from the street as its only sign has been there from its opening a long time ago. However, its excellent wines attract clients from all over Athens. I greatly recommend the rosé Merlot in bulk (3.40€/L), it has been present at every great dinner of my life and always brings back memories. This wine shop, in collaboration with 10 wineries, is able to provide us with a variety of 40 bottled wines and 40 to 45 different bulk wines. I'm told that, nowadays, people seem to be seeking quality bulk wines, and the white ones remain the most popular. Rhodians are the most popular ones, as they make up for 50% of the wines present in the store and are of great quality, classic wines that are often chosen by families due to their low cost (2.20€/L). As winter approaches, red wines are gaining in popularity like Nemea's Agiorgitiko which sells for 2.70€/L. You can also find high grade, aged, or bio wines, whose prices reach up to 4.50€/L and barrel wine for 4€/L.
Adanon 10, Vyronas, 2107648983
Krasopoulio
No bulk wine is alike, as said the owner of Krasopoulio. At this Big and well-known wine shop, there are roughly 30 different high grade bulk wines. Malagouzia, the best one, goes for 3.85€/L, the Rhodians go for 2.50€/L, and Agiorgitiko from 2.50-4€/L depending on its quality. Not to mention that you'll also find a variety of bottled wines as well as malt whiskey and that you're always invited to their wine-tasting events that take place fairly often.
Leof. Dimokratias 11, Melissia, 2018033123