Imagine a mouth-watering smoked trout wrapped up in a delicious corn pita served with home-made fava (yellow split peas puree), capers, ring onions and tomato. A truly majestic dish for royal tastes. The «Prince» of Harilaou Trikoupi is the mastermind chef behind the most royal street food place in Athens.
« Prigkipas» has a made a name for himself because he pays attention to every detail and goes to extra lengths. The lead protagonists of his menu are the Florina kebab wraps (with pork, veal and lamp minced meat), pork chops, mutton chops and buffalo meat. All meat products are chosen from small-scale Greek farmers. Last but not least « Prigkipas» himself will serve you a shot of the original greek distillate of grape, tsipouro that makes life tastier and more relaxing. Eating at «Prince's» place has nothing to envy from an upscale restaurant while the prices are by far more affordable.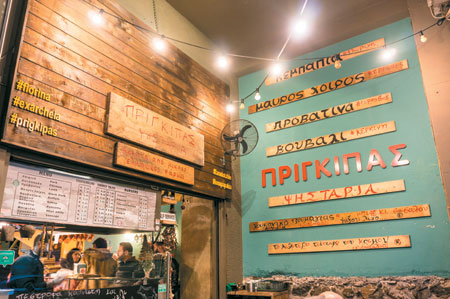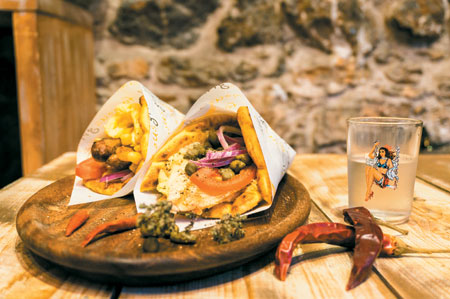 Opening Hours: 12.00-24.00, Delivery: 13.00-23.30, Sunday closed.