The fragrance of jasmine is more intense at night. And the bougainvillea is glad that it stands above people having fun in a Greek fashion. I don't know why, but for me these two flowers symbolize that summer has come to the city. Perhaps because they are always present at our favorite places. The places that welcome the walks, the joviality and our enjoyment for open-air meetings under the moonlight over plates of delicious appetizers and raised glasses. It is a fact. When the temperature rises above 25°C, the heart craves the outdoors. That vast, much wanted "outdoors" that pushes Athens' restaurants to set their tables on the sidewalks and the squares. And pushes others to decorate their gardens with bushy basil plants and aromatic mint, which contribute to the taste and smell of the appetizers mentioned previously. . You know which ones… The ones that are best combined with ouzo and happy, summery intentions. Greek summer has yet again copped its sweet smell. And so, rendezvous at the tables under the stars.
Melismata (Melodies)
If you find yourself at Aigaleo, you should definitely visit the traditional café "Melismata". In a beautiful and cool square, surrounded by trees and flowers, far away from the noises of the city, you get the sensation of being in a backyard. There, one may enjoy coffee, drinks, or great food. It is the perfect place to briefly escape from your harsh daily routine. In addition, musical nights take place every Thursday. Operating hours from 9.30 to 1.00. Sifnou 8 Aigaleo, 2105910020, fb: μελίσματα
Steak-i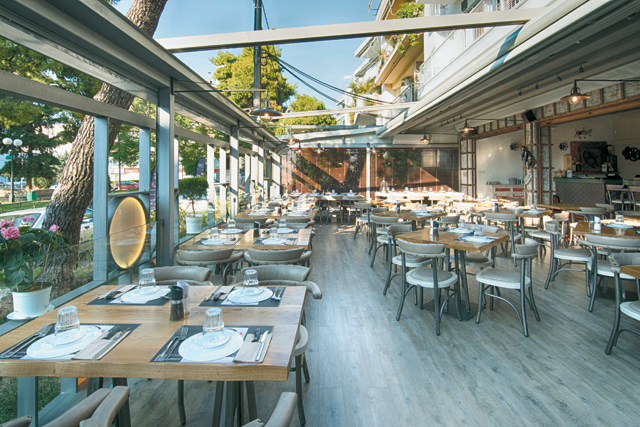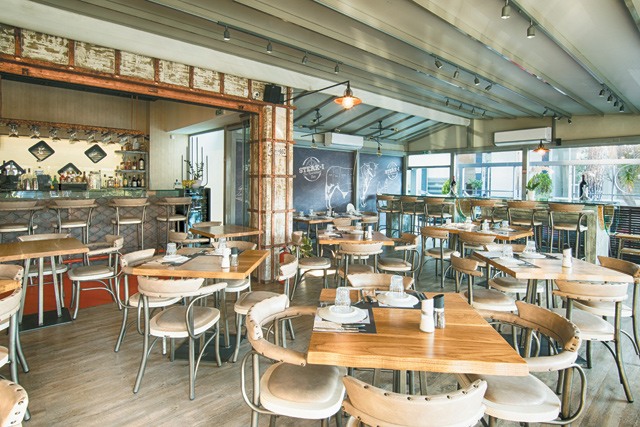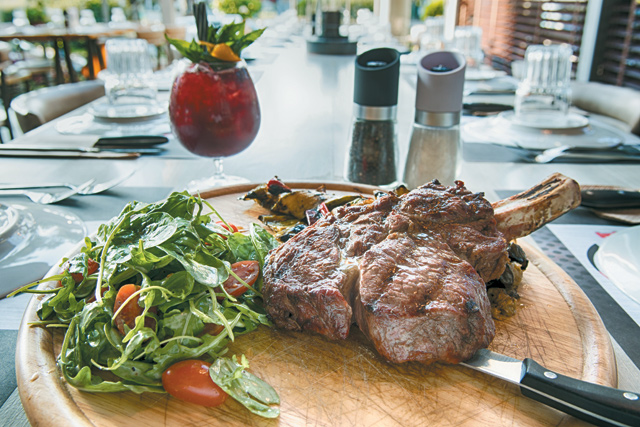 Here even the vegetarians change their views. OK, this might be an exaggeration, but "Steak-I" is the go-to destination for any meat-lover. Steak-I focuses on good cuts of meat, it serves Τ-bone, picanha, rib eye, flank and skirt from Black Angus with tasty side-dishes and sauces, while the menu also includes juicy, inspired burgers, as well as pasta, delicious appetizers and salads. Not to mention thelong list of cocktails, created by Nikos Sourbatis, and if you don't know what to pick, we tried the Minotaur with raki, ginger, Cretan honey, and lime, and it was delightful. All that in a cool, elegant space that opens completely, transforming itself into a true summer porch. Platia Korai 5 & Mesogeion 366, Ag. Paraskevi, 2130370700, www.steak-i.gr, fb: Steak-i
Vrasto (Boiling)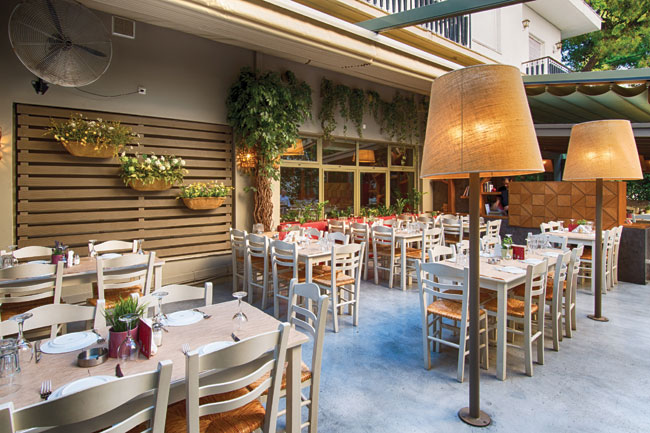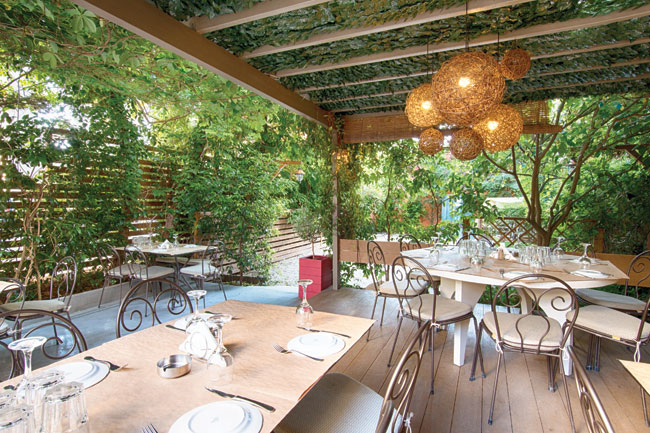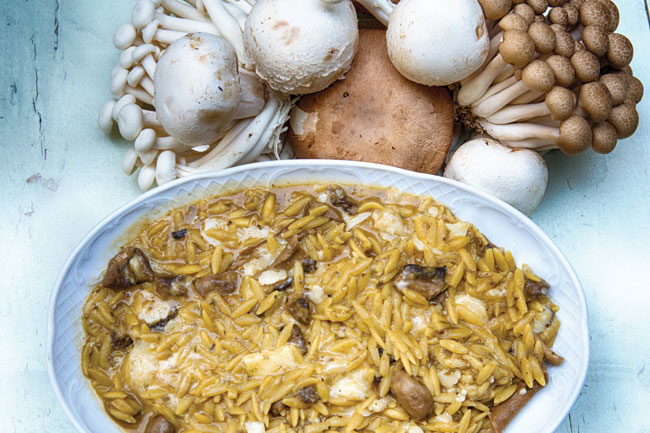 The rustling of the leaves. The garden that's cool even in the middle of summer. But -mostly- the smiles of a family that has been serving for nearly half a century the homemade food that brought us up. The menu at "Vrasto" changes each season, but it maintains its tastiness. Now, during the summer, you will find succulent beef ribs, served with homemade mashed potatoes, pork anklebone marinated with honey, orange and mustard, handmade pie, sujuk, Cretan cheese, tomatoes, peppers and regato, barley rice with forest mushrooms topped with grated Parmesan, and the same, everlasting cheese-pie recipe that has been served unaltered since 1982. And for dessert, we kept the sweetest tiramisu, lemon pie and an amazing mastic mousse – accompanied by syrup-coated brioche cubes. Tip: You will find a great variety of beers from small, local breweries. Open hours: Tue-Fri from 19:00, Sat: all day, Sun: noon. Rodon 3, Halandri, 2106813776, Fb: To Vrasto
Rozalia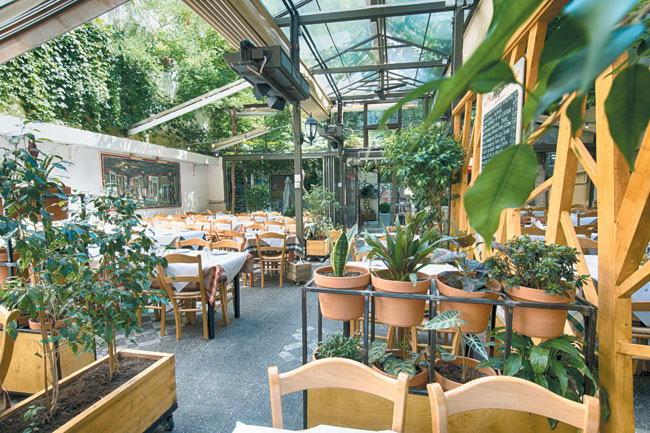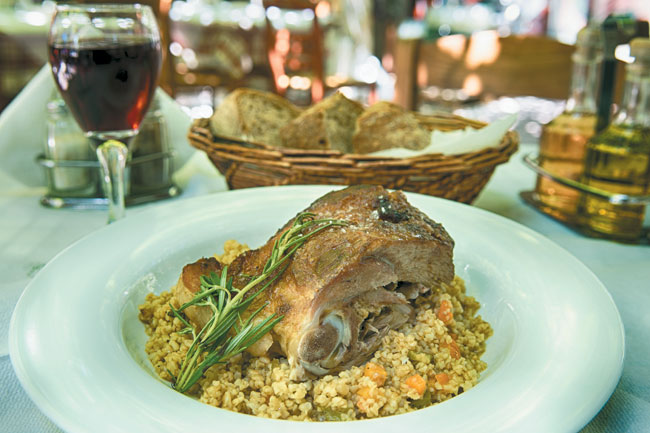 Rozalia's long history begins in 1977, a time when today's main roads were still gravel paths. Since then, thousands of people have rested in its shade, satisfied their hunger with home cooked meals, and discussed politics, arts, sports. Rozalia has brought up many generations, and the same people that visited for the first time as students are now coming back with their families. As the owner clarifies, he is not looking for clients but friends. The surrounding greenery is enough to impress anyone as well as the warm welcoming sense that Rozalia emits. Upon sitting you will be presented with a plate with 16 mouth-watering appetizers to enjoy while awaiting your meal. There, you can chose between a large variety of meat-based dishes and handmade pies which you can combine with local wines. Different prices are to be expected if you plan to have a professional meeting at Rozalia. Open hours: every day 12:00-02:00. Valtetsiou59, 2103302933, 2103302136, www.rozalia.gr
Kokkini Svoura (Red Spinning Top)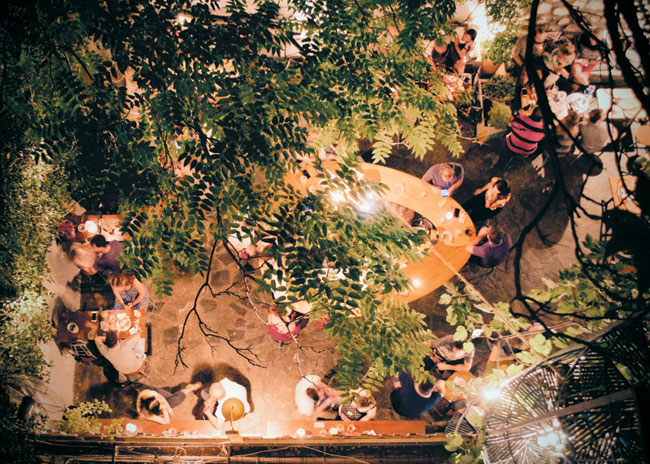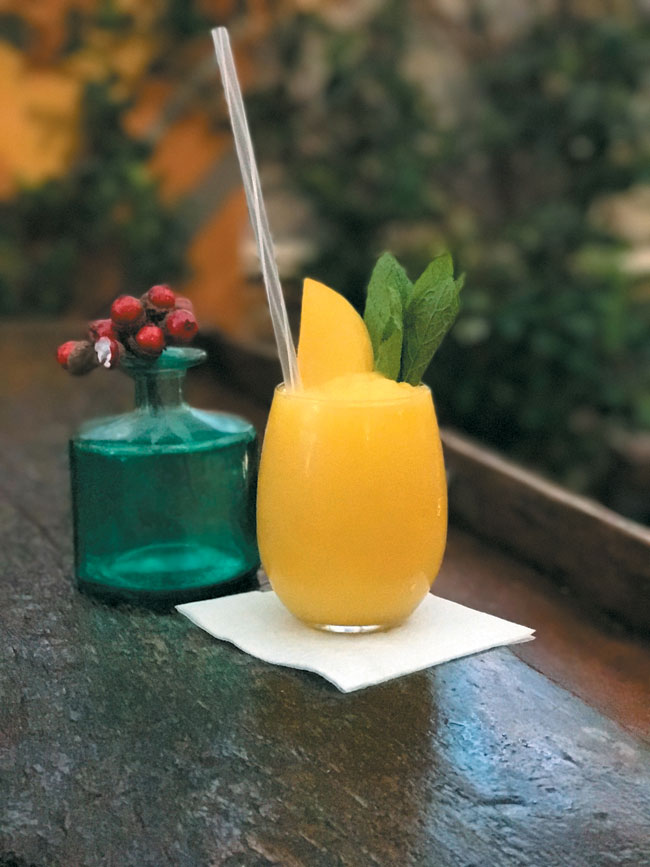 Unlike other café/bars, Kokkini Svoura can be revisited forever without ever becoming mundane. Its decoration is constantly changing; new handmade furniture is added as well as foods and beverages in the menu. With every visit will make you search for the new additions to try out, whether you've come for a coffee and a midday snack or at night for cocktails and tasty tapas. The bar is situated in the depth of a beautiful, green garden and is the ideal destination for a warm summer night. Ag, Georgiou 17, Halandri, 2110125454, fb: Κόκκινη Σβούρα
Madeira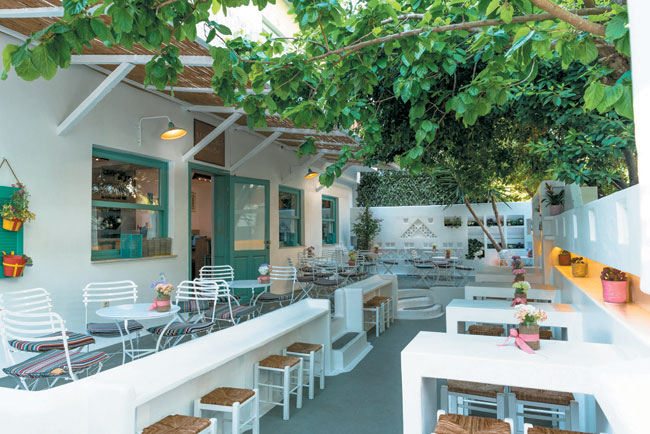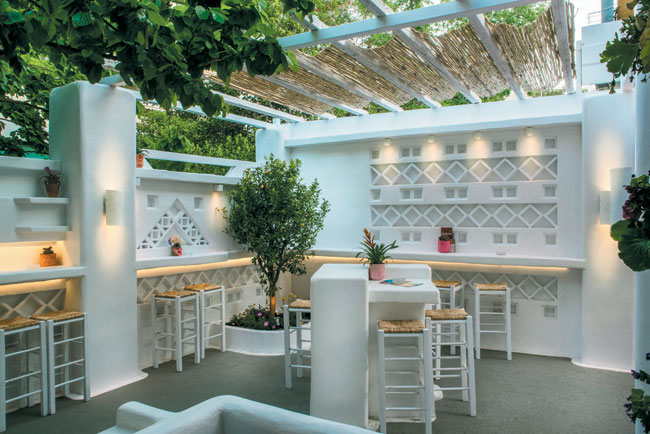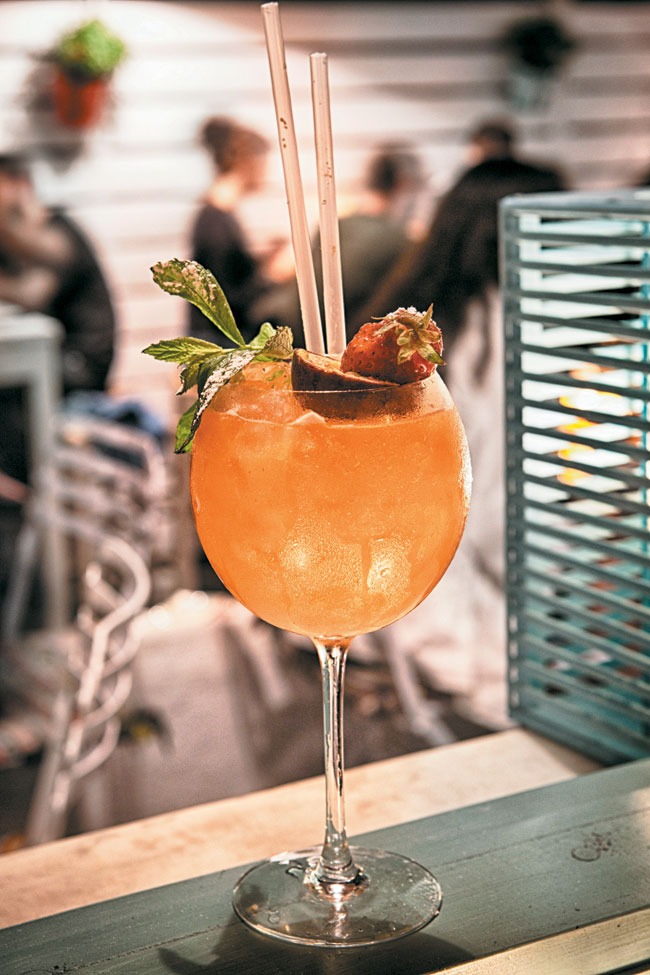 If you ever find yourself craving the atmosphere of Greek islands, then this is the place for you. Madeira's greenery as well as its decoration down to the detail will remind you of those warm summer days and fresh nights. It opens at 09:00 and is an all-day destination. And if you're into parties, well then, Madeira hosts them every Friday and Saturday playing mostly 80s and 90s hits. An overall great experience.
Pefkon 1, Neo Iraklio, 213 0315945, fb: MADEIRA Café & Bar
Olive Garden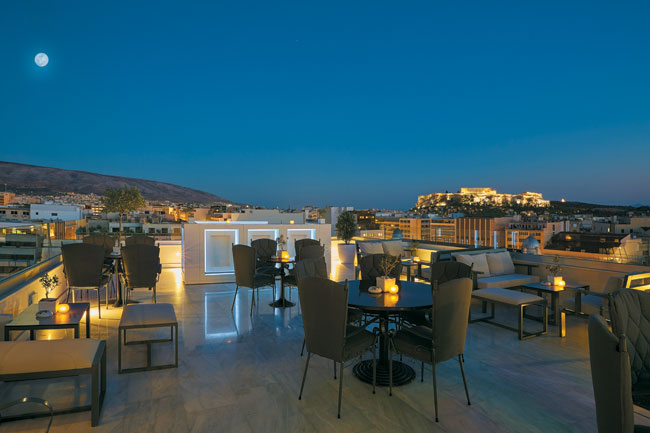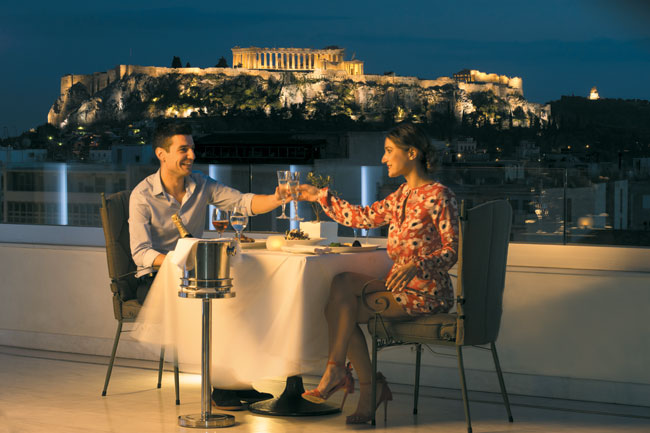 Situated on top of one of the tallest building in Athens, Olive Garden has a breathtaking view of the city, the sea and the Acropolis. Come sit on the comfy chairs and sofas and enjoy a coffee or a cocktail while admiring the view. You can also come to feast on the traditional Greek cuisine that the restaurant is known for. A one of a kind experience. The bar is open daily from 10:00 to 02:00 and the restaurant from 11:00 to 00:30.
Hotel Titania, Panepistimiou 52, www.titania.gr Titania Hotel
To Mavro Provato tou Press Café (The Black Sheep of Press Café)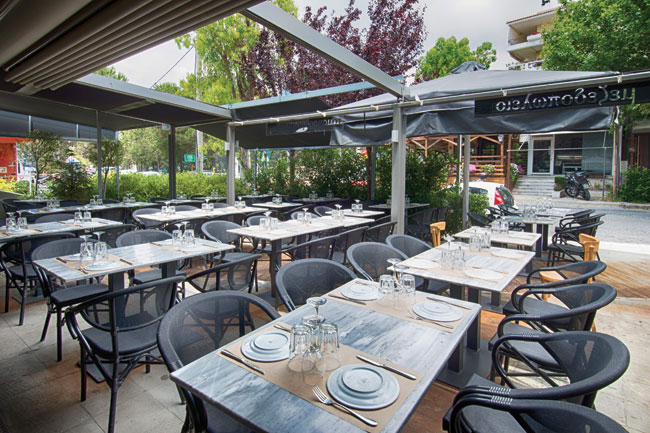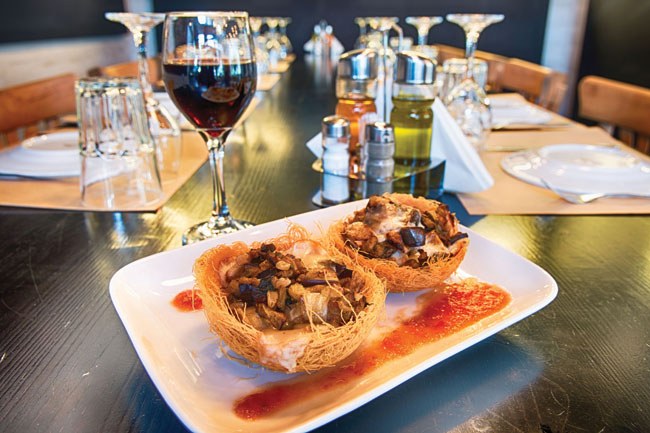 One of the few places that combines great food with and enjoyable atmosphere and excellent prices, thus making it a very popular destination. Even the pickiest eater will find something to choose from in the sought after menu that gets updated regularly.
Arrianou 31, Pagkrati, 2107223466/Sokratous & Zaimi 2, Melissia, 2108102466, Fb:@TomavroprovatotouPressCafe
Mistikos Kipos (Secret Garden)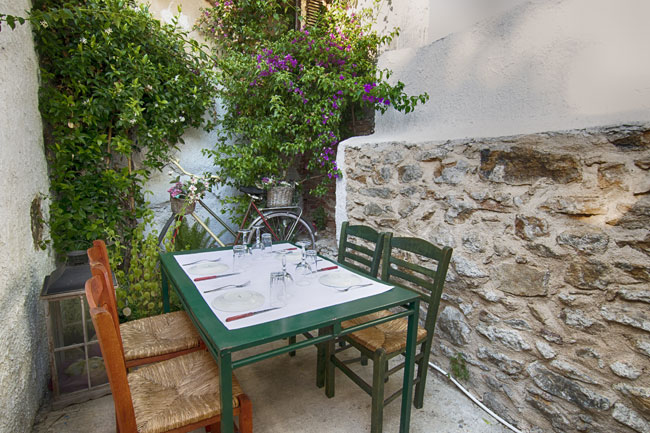 Its name directly translating to "Secret Garden", Mistikos Kipos is a cool, flowery restaurant that specializes in delicacies. Every single dish is prepared with fresh, handpicked ingredients, whether it's meat, fish, seafood, or a salad. You will have to ask the waiters for recommendations as new dishes come and go, depending on available ingredients, and season.
Karaoli Dimitriou 21, Halandri, 2130370929, fb: Μυστικός Κήπος
Arkadia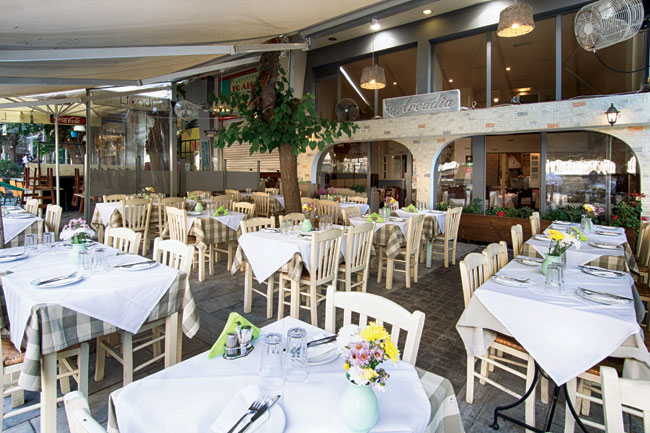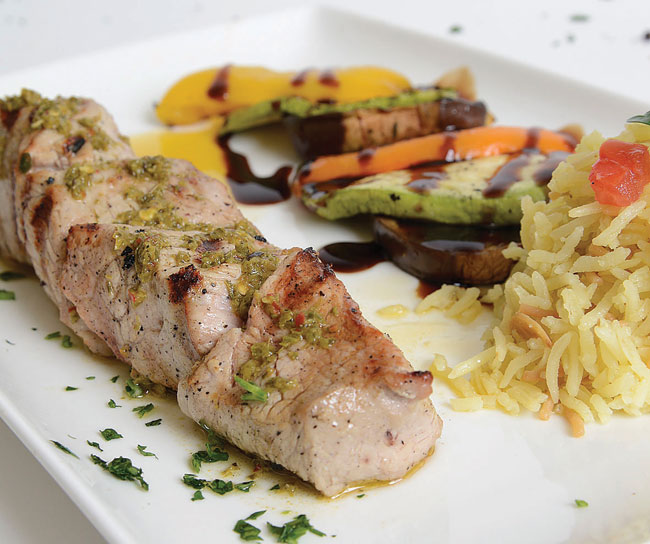 Located next to the metro station, Arkadia is reopening after 35 successful years. Chef Antonis Grivas, is there to prepare traditional Greek meals and Arkadian recipes. Aside from meat and seafood, their menu also includes vegetarian options for anyone interested. If you find yourself dining at Arkadia, you should definitely save some room for dessert to try their traditional baklava with walnuts and honey. And if you're interested in dining with live music, then stop by on a Friday or Saturday to enjoy some traditional bouzouki and guitar.
Makrigianni 27, Akropoli, 2109238124
Rififi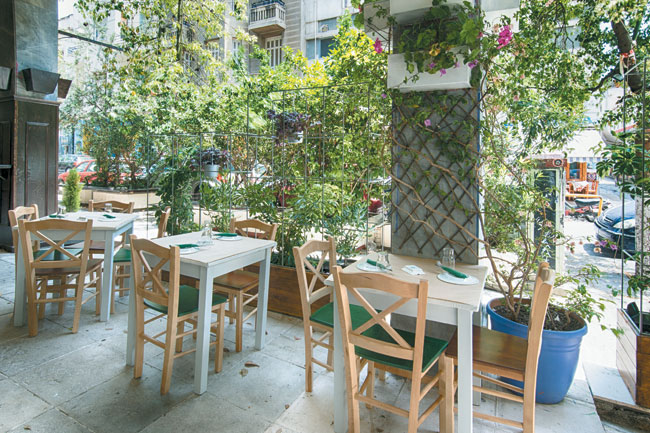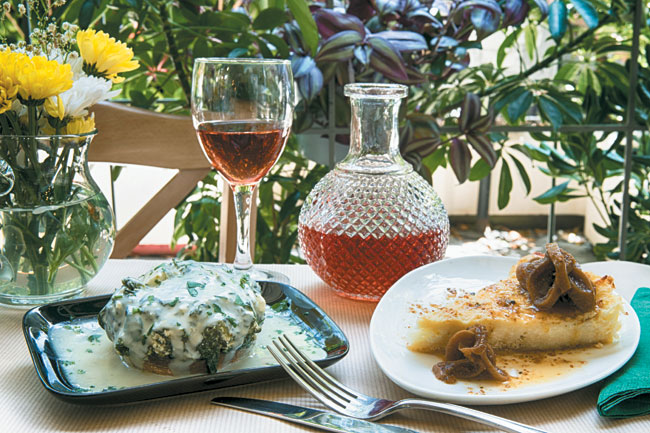 Combining architecture with culinary arts, Rififi does just that. The newly renovated restaurant looks like the work of a modernist architect and is a somewhat artsy destination perfectly suited for summer in the city. Sit at the outdoor tables and observe the people walking by, while enjoying a plate of delicious appetizers. Upon reading the menu, you'll be tempted to try everything. Well, luckily for you, it is possible as every single dish is available at a smaller portion for half the price. Come try a bit of everything at Rififi.
Em. Benaki 69 & Valtetsiou, 2103300237,www.rififi-restaurant.gr
Crepe Diem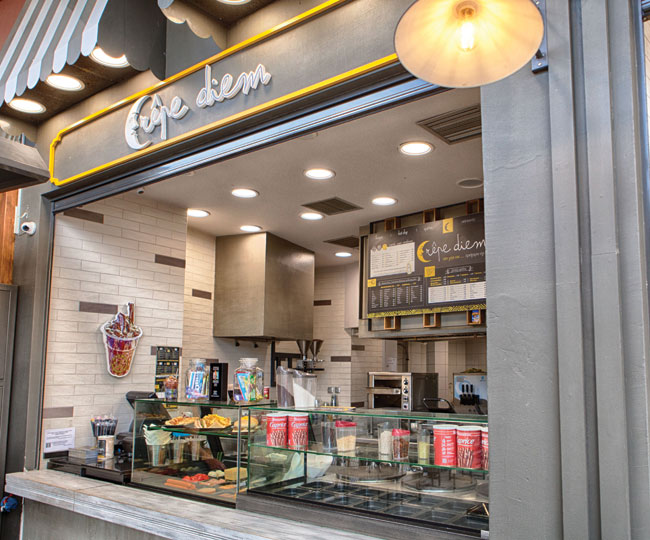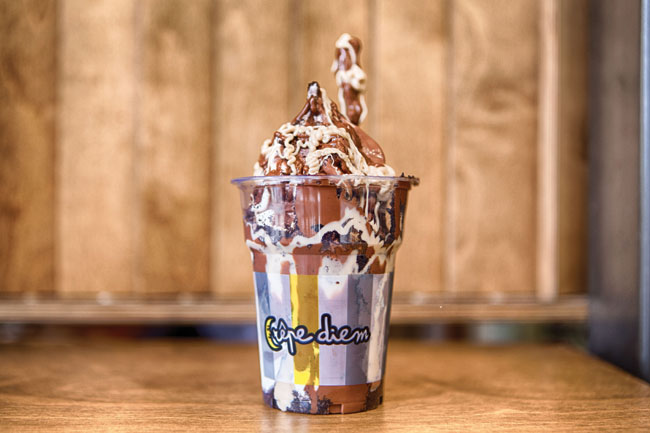 As implied by this creperie's name, make the most out of your day by trying their fantastic crepes, salty or sweet. Crepe Diem is praised for their salty crepes, however, after trying a sweet one with any chocolate you want – yes, that's right, ANY chocolate – you'll be shocked you've only found out about this place now. Besides their amazing crepes, Crepe Diem is also renowned for their ice cream that comes in many flavors such as vanilla, chocolate, banana, strawberry and any combination possible. Oh and let's not forget they do delivery.
Sokratous 6, Halandri, 2106858418, Pl .El. Venizelou 26, N. Filadelfeia, 2102516950 www.crepediem.gr Crepe Diem
Melisses (Bees)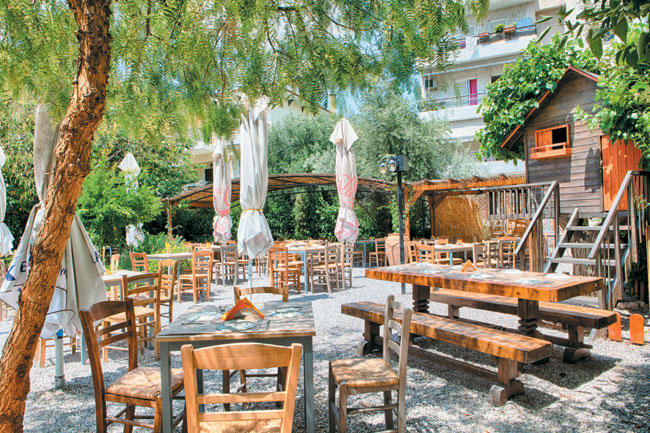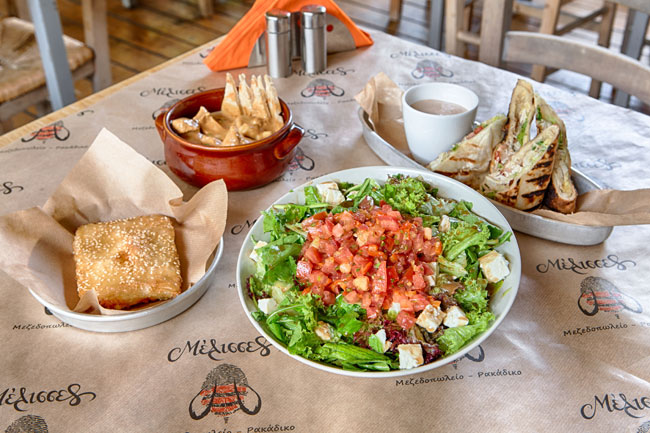 Surrounded by a beautiful garden, there is no better place than Melisses to have a snack with friends while enjoying some of the finest spirits. Every ingredient is chosen with great care, and the delicacies prepared with passion and priced reasonably. Definitely an ideal place to visit with loved ones, as you will never get tired of its delightful summer atmosphere and kind staff.
N. Tripia 39-41, 2102520566, fb: Μεζεδοπωλείο Μέλισσες
Asvestolakos (Limestone)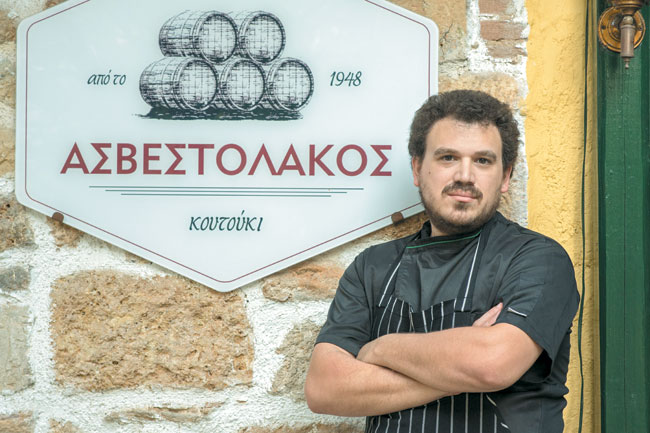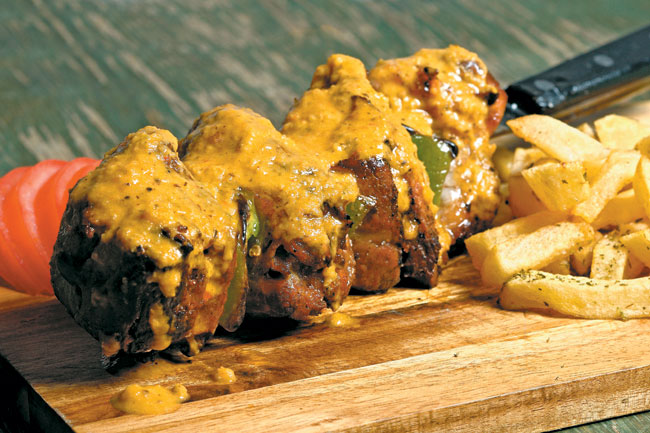 Not many restaurants can stay in business for 70 years without having something special. In Asvestolakos' case, it's the atmosphere. Chef and owner Giannis Ioannidis managed to maintain an old-fashioned and welcoming atmosphere throughout the years. His garden is well-kept and his food well-cooked, as he prepares dishes originating from different regions of Greece as well as his own creations and new meals every month. To add to that old-Athenian atmosphere, you can enjoy your dinner while listening to live music. Vas. Sofias& Kimiseos Theotokou 4, Marousi, 2108025298,www.asvestolakos.gr, fb: Asvestolakos
Ippopotamos (Hippopotamus)
This bar may not be the oldest of Athens but definitely one of the most notable ones. Hidden from the main streets and based in a 19th century building, Ippopotamos remains as legendary as it was 40 years ago. Its garden's festive ambience makes it seem as if there are parties every day. Tasty snacks and a long list of cocktails are waiting, and beware of their addictive popcorn!
Open every day from 11:00. Delfon 3B, Kolonaki, 2103634583
Monokatoikia (Town House)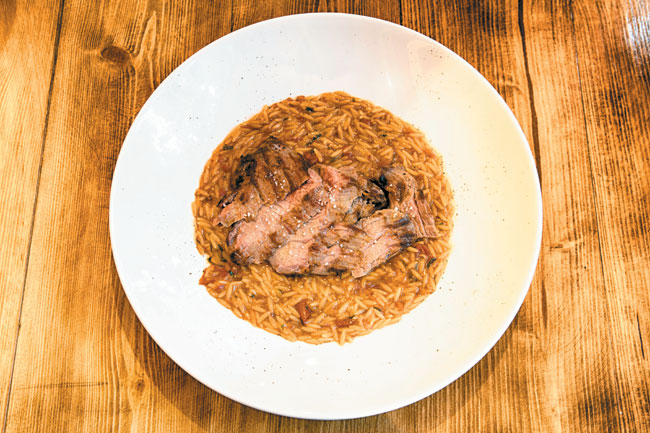 Owned by 3 brothers, and maintained with love and passion. Everything is sought-after, from their beautiful green garden to their homemade bread. Few restaurants feel as welcoming as this one does with its warm atmosphere, and delicious food in very modest pricing.
Filikis Etairias 39, Halandri, 210 6819109, Fb: Μονοκατοικία
MOJO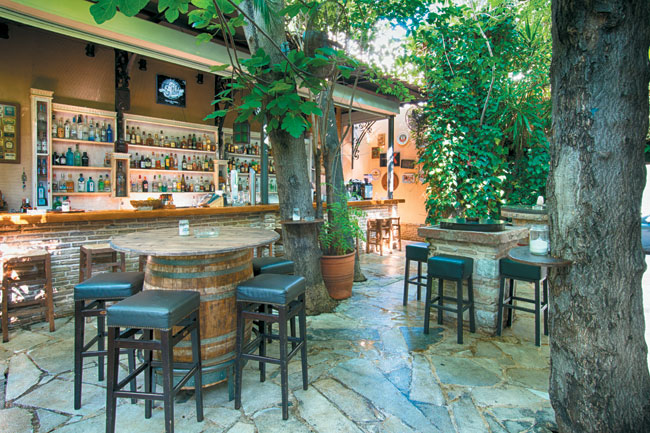 An all-day café/bar with an indicative name. You can grab a coffee or a snack in the morning to start your day, or come at night when rock music is playing and the bar is open. Its impressive cellar contains a massive variety of black rum, gin and whiskey and the bartenders will be more than happy to prepare you a custom drink. Its garden will work its "mojo" on you and you'll forget that you're in the city with its island-ish atmosphere. Papadiamantopoulou 36, Ilisia, 2107757033 fb: Mojo Club
To Avgo Tou Kokkora (The Rooster's Egg)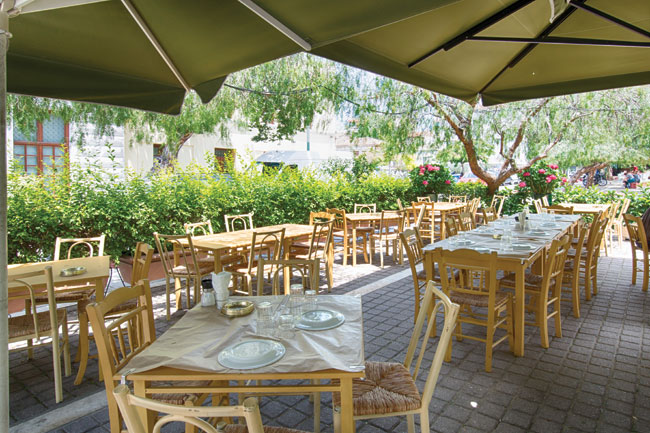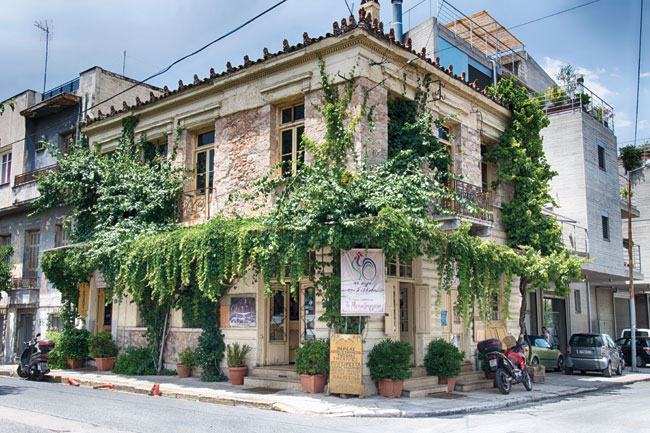 Situated in an old building close to the center of Athens, The Rooster's Egg has become a well-known restaurant that serves appetizing Greek cuisine with modern twists. It is also popular for its great bulk wines, bottled wines, tsipouro and ouzo. Aside from the food and drinks, the place is truly beautiful with its moss covered walls and its incredible garden.
Avdi Sq. Metaxourgio, 2177050103, www.toavgotoukokkora.gr, Fb: Το Αυγό Του Κόκκορα Μεταξουργείο