If you've already stayed at Simos Camping at Elafonisos, then you know that one time isn't enough. After being introduced to the camping, you'll be returning religiously year after year, whether you're alone, with friends, or family. This dreamy place is suitable for any person as it has a great variety of possible activities and combines its natural beauty with comfort, calmness and fun.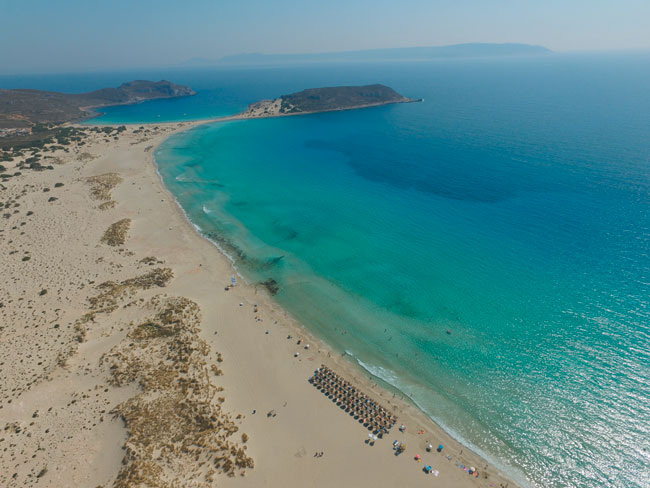 As you approach the port of Pounta and look at the sea under you, the unforgettable turquoise waters are the first indication that you're in for a great time. There, you'll find many bars, taverns with fish as fresh as it can be, and kids selling seashell bracelets on improvised stands. Just 5 minutes later you'll arrive at the camping's entrance where you'll be greeted by the friendly receptionists. Do not miss out on the camping tour, in order to know where to set up your tent (or where your room is located), where you can shower, where you can eat or get a coffee. Setting up a tent can be hard, but worry not; the staff will be there to assist you even before you start blaming the manufacturer while looking at other tents, confused. The option to rent a bike has also been added recently, so you can enjoy a ride by the sea (although the island isn't that big).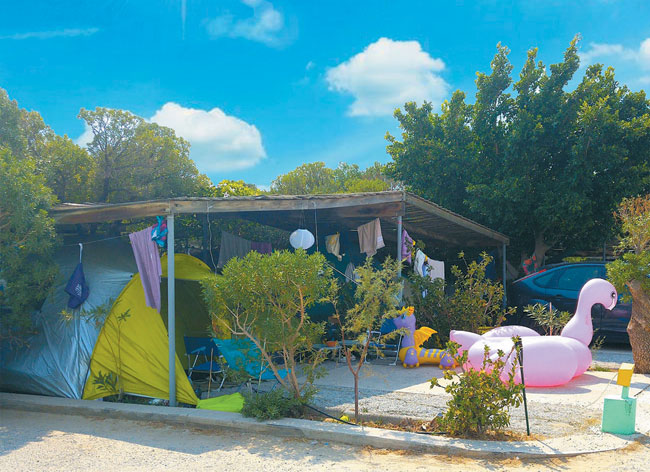 As first-timer, you'll notice that most – if not all – of your neighbors are regulars. And that's because Simos Camping has kept its quality level as well as its prices unchanged, which means that you can easily plan ahead.
As soon as you finish setting up, putting things in place, and eating a snack, it's time to visit Greece's Dominica. No joke. The beach is the same if not better and with just 18 steps from your tent you'll realize that it truly is Dominica. With smooth, white sand extend as far as the eye can see, and dunes blocking the view of the camping and nearby hotels you'll feel as if you're on a desert island somewhere in the Caribbean.
Crystal clear waters, shallow at first so that you can walk around, and it deepens so that you can swim and dive at will. Ahh, and now I'm craving it so bad. I can't wait 'til August.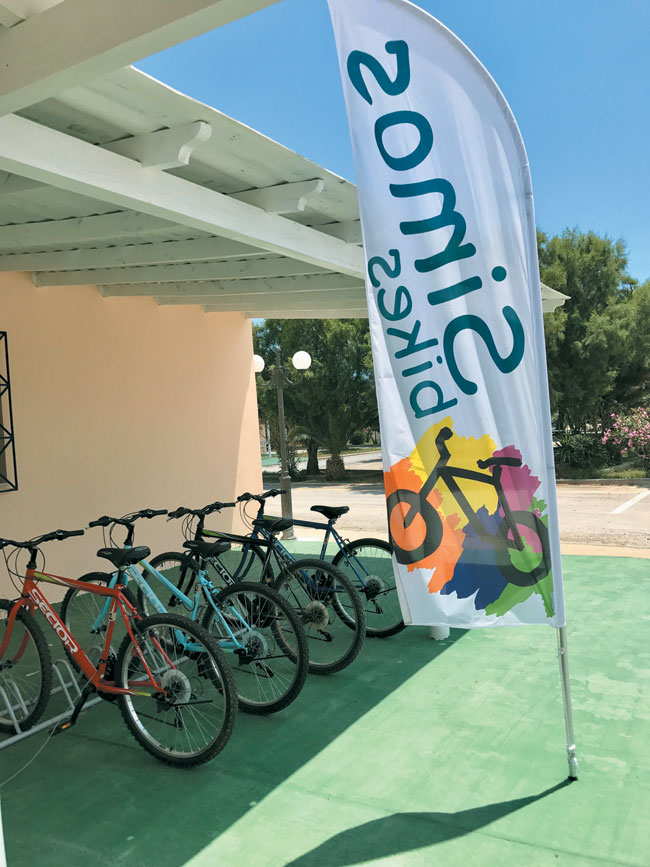 Simos Camping Elafonisos, Simos Beach, Elafonisos 23053, Peloponnese // 2734022672, 6940994994 // www.simoscamping.gr // info@simoscamping.gr // facebook: Simos Camping Elafonisos // instagram: simos_camping_elafonisos
Best Authentic Sneakers | Nike Shoes