It's a fact, summer passes faster than other seasons and leaves everyone wishing for an extended one or one in slo-mo. Always occupied throughout the hot days, naturally, as the sun sets, you want to relax. If it were any other season you may have stayed at home, but now it doesn't even cross your mind. You chose the simplest, calmest destinations you know of, the ones where you're able to recite the menu by heart, you put on the first shirt you find and on your way you go. The type of place where you call the waiters by their name (maybe even a nickname), and you often get special treatment, discounts, extras and the occasional round on the house. Even though you're dining in a humble, everyday environment, you feel as if you're feasting compared to any other place you've been to recently. Well, here are my 4 favorite hang-outs.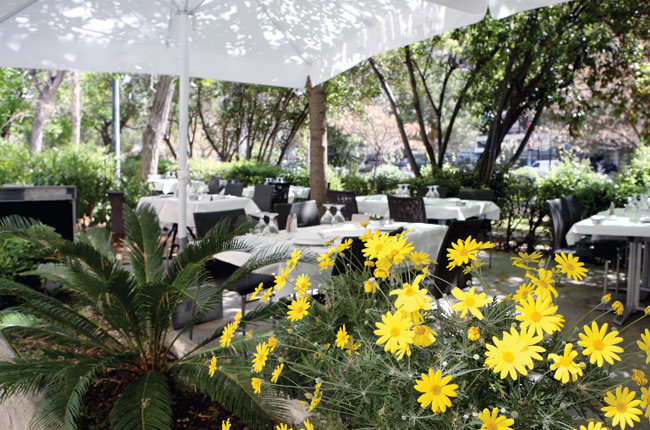 Vlassis
Arguably the best place to escape Athens' heatwave due to its somewhat "secret" garden that's always calm and refreshing. With a welcoming atmosphere, friendly, good-humored staff, sought-after decorations and soft white tablecloths, you may find yourself thinking that you've just come across one of those elegant, pricey, and luxurious restaurants. Luckily its prices remain modest for such a great ambience and tasty meals. Flawless Greek cuisine, served in large portions, and many new ones – grilled cuttlefish with shrimp risotto, grilled octopus accompanied by lentil salad, crockpot lamb with a side of saffron risotto – and as always, their classic delicious meals that have been in the menu since the start. All plates are cooked on the day, and bottled local wines as well as bulk wine are available at fair prices.
Maiandrou 15, Ilisia, 2106463060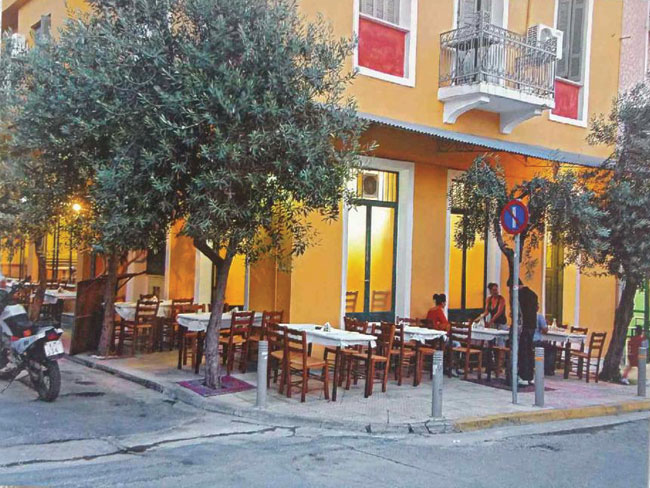 Economou
I've been going there regularly ever since i was a student (ages ago). Although I remember at some point the owners changed, fortunately they did not succumb to the trend of "modern taverns". The dining room but most importantly the kitchen remained unaltered and they kept their clientele satisfied. I've yet to eat such a succulent veal cooked in tomato sauce. Fresh meat, fantastic sauce, what a meal. You can chose what your veal comes with, steamed vegetables, beens, or pasta, I always chose fried eggplant. Their tomato-salad is wonderful. As well as their so-called "yard", which consists of the tables set on the sidewalk. And last but not least, they're prices are more than cheap for the quality of their service.
Troon & Kidantidon, Petralona, 2103467555, (also open during lunch hours)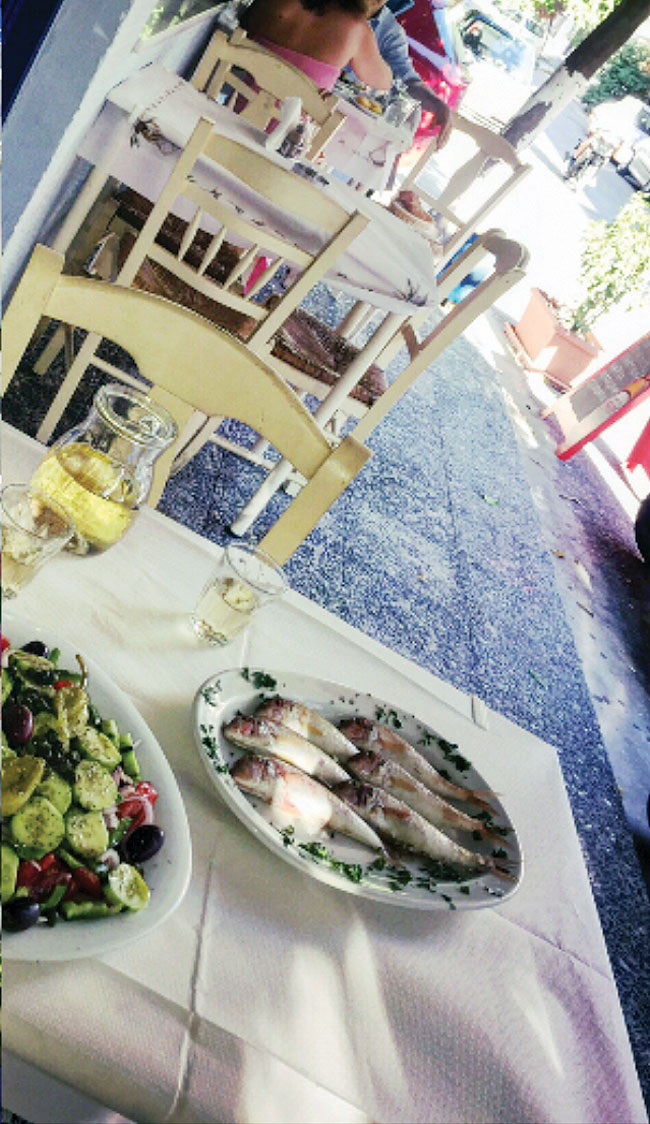 Therapeftirio (Sanatorium)
A few feet away from the previous entry of the list, a long-lived restaurant which is now managed by the children of the original owners. Despite its great variety of traditional greek dishes I always order fish, which is always available in large sizes, to be grilled, or smaller ones meat for the frying pan. I've never needed a menu with my best-friend, we always place the same order : mullets for two, tomato salad (with extra onions), fish roe salad (amazing, with grated carrots inside), wine (which I wouldn't consider their as strongest asset), and a small pitcher of ouzo for my friend. 38€ in total.
Kallisthenous & Kidantidon 1, Petralona, 2103412538, (Open from 12:00)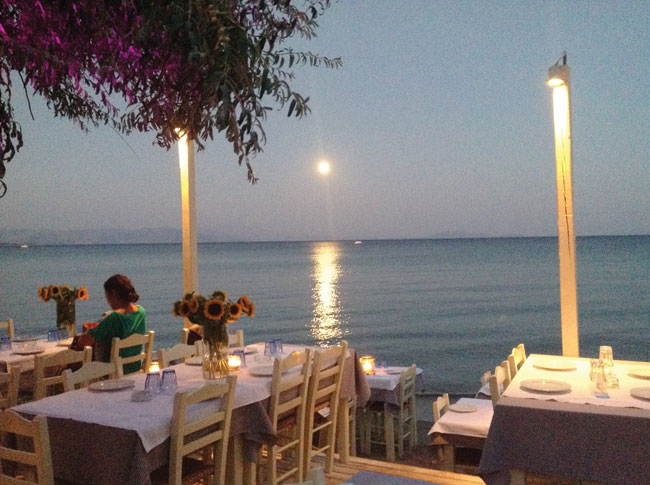 Faros (Lighthouse)
During the dog-days, city life becomes unbearable, whether it's the heat that is getting on your nerves or the lack of sea around you. By the refreshing sea, barefoot on the sand looking at the moon. Sounds poetic, doesn't it? It truly does, but that's how evenings feel like around here. Serving the same day's largest catches as well as delightful fried mullets, amazing steamed salads as well as their wonderful eggplant salad (which is served still warm as they do not prepare it beforehand). Great bulk wine and homemade strawberry liqueur as well as hand baked pies and traditional sweets. Ideal for a midday swim session followed by a late afternoon lunch, or for a romantic workday dinner as the atmosphere is way more enjoyable when you have the tavern to yourself.
Perikleous 22, Marathona's beach, 2294056164