Having a healthy diet isn't a trend but a lifestyle. At least that's what this city's radical "healthians" claim. The ones that would trade an ice cream cone for a fresh juice. Whether or not you're a fan of healthy eating, this is definitely a tendency we should all get on with.
We're not talking about the juices that your mom was trying to make you drink as a kid. There's a new-school of juices that are combined with fruits, vegetables, sometimes even superfoods, and are often so nutritious and rich in vitamins that they're able to replace a whole meal while ridding you of your toxins. They can be enjoyed all year round, but you can tell that they are made for summer. Keeping us hydrated and energized, they can even kill your sugar cravings! How could these not become one of the hottest craze of the summer?
ēthos (virtue)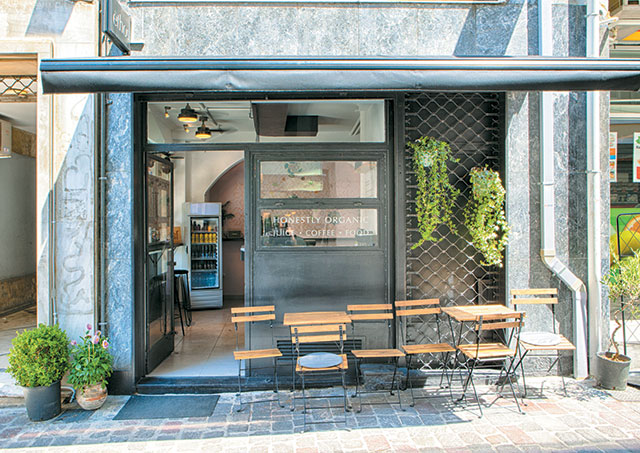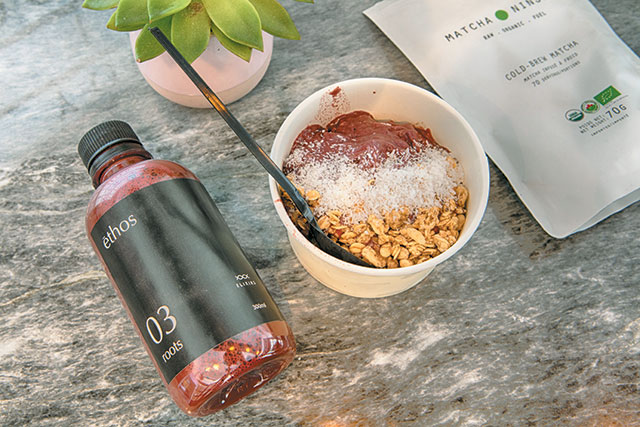 ēthos has only been open for 3 months and it has already taken the city by storm. It offers … elixirs to thirsty passersby. Yes, that's right, elixirs. This is how they call their juices here as they are prepared with the co0ld pressing method which allows the juice to keep all of its nutritious ingredients. There, you'll find 7 types of elixirs (5 juices and 2 almond beverages), which are served in aesthetic bottles and cost €4/300ml. You'll also discover their wonderful Matcha tea (iced or hot), their variety of succulent snacks and their wonderful energy bowls with fresh acai, an Amazonian berry. It is eaten with a spoon, and served with seasonal fruits, granola and coconut and it tastes just like… ice cream! Tip: Every Friday and Saturday from 20:00 to 02:00 ēthos becomes pathos (passion) – it serves cold pressed juiced combined with clean alcohol. By far the best cocktail you'll ever taste.
Petraki 30, Syntagma, 210 3249945, Fb: @ethosjuices
Pure Juice Bar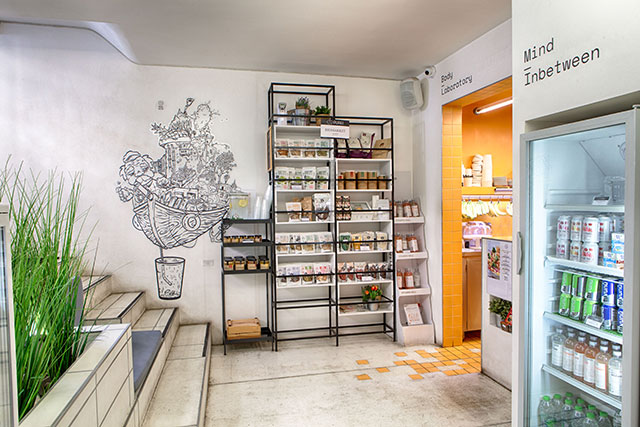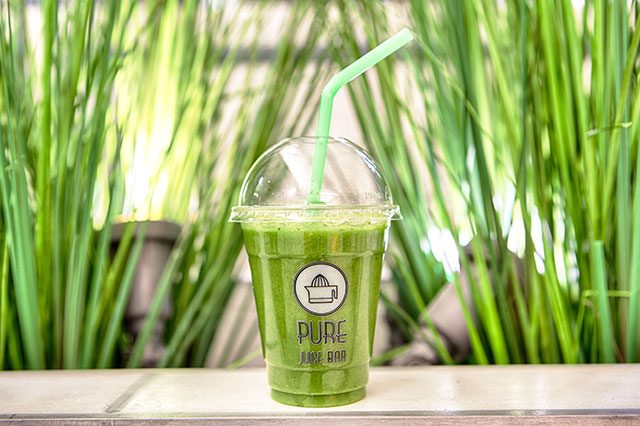 There isn't a single juice or smoothie you won't find in this temple of well-being. For starters, they offer 15 different smoothies (all of them designed with the assistance of nutritionists); you can also try their juices from fruits, vegetables, or even superfoods and later, their cleansing program. Here, your daily meals are replaced with 6 different juices (again, with the help of nutritionists) which are able to literally reboot your organism. As for snacks, you will find handmade energy bars, healthy wraps (the wrapping being made from spinach), salads, pudding with chia seeds and coconut milk, raw snacks coffees and lactose-free beverages as well as gluten-free cake. There's also a weekly menu, which you'll find on their Facebook page, and has a different dish for each day. During the summer, you will also find salads with high nutritional value, and cold, delicious soups. So, if you wanted to feel replenished, then you've come to the right place. They also do delivery.
Sina 21, Kolonaki, 213 0363671, www.purejuicebar.gr, Fb: purejuicebarathens
Verve Juices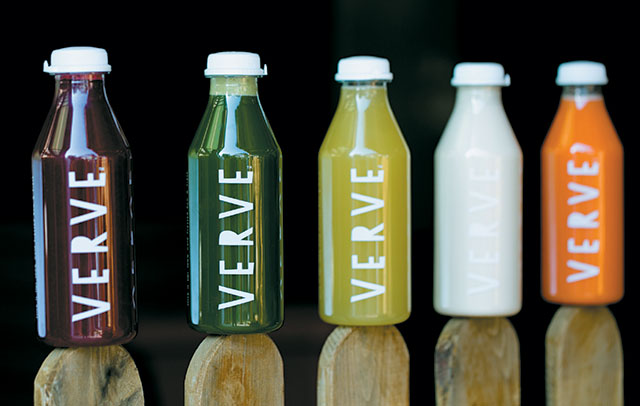 If you feel tired, weak, rundown, or neglect your diet, then there's a solution and it's called Verve. The first company in Greece that makes and sells cold pressed juices as wells as cleansing packs. Verve Juices are fresh, raw, and unprocessed, without preservatives, sugars and food colorants. In other words, they contain all the vitamins that your system needs to stay healthy. These are the real "energy drinks" as they replenish your energy levels and also allow you to cleanse your system from toxins. You can chose the cleansing program that suits you better. All of these programs have been studied and designed by the master nutritionist and metabolism counselor Christina Kostara and manage to completely revitalize your organism. Check them out!
bridgemedia | adidas NMD R1 FX6794 FX6795 Release Date - nmd legion ink goat costume ideas for boys