Right in the center of the overwhelming universe of Mykonos orbits planet Jackie O', a radiant blend of glamour and extravagant chic with a twist of cosmopolitan flair. A fashion sets go-to venue, a melting pot for all people alike or different, a mainstay favorite among Mykono's international jet set and the A-list travelers, Jackie O' revolutionizes the hospitable entertaining culture of Mykonos, setting the standards for the legendary and vivacious social scene of the island. Its prime position overlooking the legendary Super Paradise beach makes it one of the most iconic Beach Clubs and Restaurants of Cyclades. Its high-end aesthetics décor with the great sculptures and the luxurious pool surrounding with mesmerizing sunset views and easy access to Super Paradise, are only some of the reasons why Jackie O' is the "It" place to be!
Lip smacking flavors
The award winning cuisine of renowned chef Christofors Peskias is a fascinating journey in the culinary wisdom of Cyclades. Traditional flavors exuding the scents and aromas of top quality ingredients make perfect pairs with challenging elements of Western and Eastern delights to create a whole new dining philosophy your palate yearns to explore. A combination of past, present and future all mixed in masterfully executed and presented dishes, while a glass of excellent wine from the extensive wine list showcasing an impressive variety of Greek and international labels complements every bite.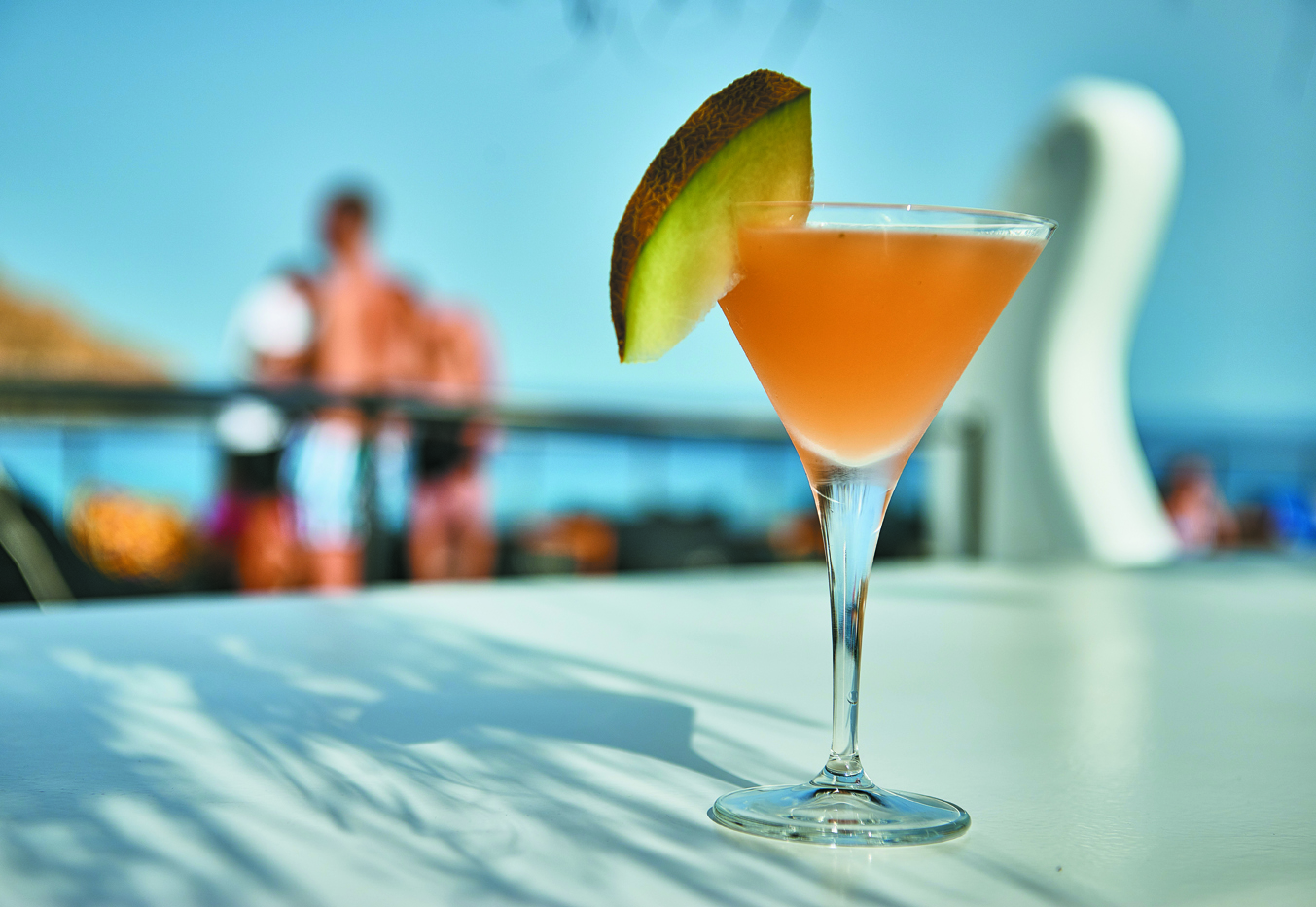 Beach Club
The days and night at Jackie O' are long and loud. Some of the most epic parties of the Mykonian nightlife have been hosted at its Beach Club that nests above the stunning turquoise waters at the west end of Super Paradise Beach. Hosting a regular program of international Djs, events and festivals throughout the year as well as sunset drag shows starring Jackie O' resident Priscilla every night, it boasts a fast-paced lifestyle and irresistible allure. The Jacuzzi and the pool where you can enjoy tongue-in-cheek original Jackie O' premium cocktails or playful classic martinis add extra magic.
Summer parties
Back to the 80's: Vassilis Kyritsis, bartender and co-owner of The Clumsies, No 7 best bar in the world for 2018, meets Jackie O' mixologist Yiannis Bakos behind the bar to create unique cocktails inspired by the 80's, on 22/07
Celebrated DJs Milk & Sugar are holding a unique dj set experience for you on 30/07
Ultra Naté, an original "party girl", crashes Jackie O' wild parties once again on 31/07
Anna Vissi returns to Jackie O' for an extraordinaire live performing concert on 1/08