You may not always be up for a high cholesterol boost or a wide range of fried goodies, but good tasting food from a renowned chef (and an entertaining character!) is always a good idea! Uberness first appeared on the Athenian radar of casual dining a bit more than a year ago as an experiment, a self-service pop-up restaurant.
Today it's become a reference point for tasty big burgers, fried chicken and a unique chocolate dessert!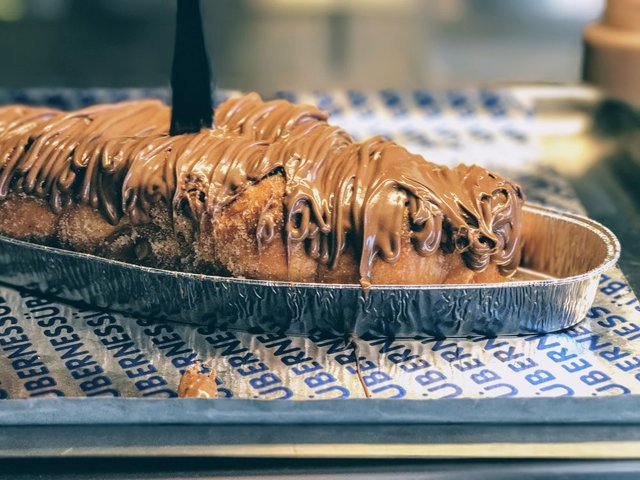 Vasilis Kallidis is well known to those that follow food in Greece, having appeared on various TV shows, having written gastronomy books and lately opened a kick-ass resto in the middle of the main B2B food market of Athens away from the city centre, making Uberness a destination by itself.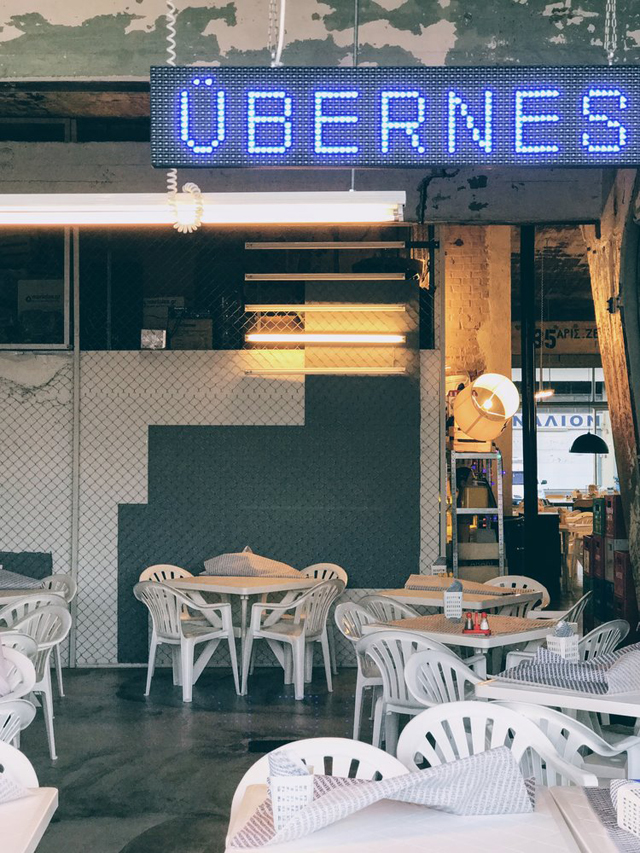 Packed in low-key decor but top notch aesthetics, Kallidis created an avant-garde pop-up space in the middle of nowhere by taking over three dilapidated butcher shops in the Athens Central Meat market in Renti. A friend who's very close to the owners of this joint insisted we should come and try this out for some time now, and last week was the perfect chance to go on a bit of a tour off the beaten path and eat curbside next to the trucks of Renti's market.
Diving into this quaint and a bit unusual setting for a restaurant, we got a table (yes, plastic as you rightly see in the photos!) and proceeded to the counter where we were greeted by a daily-changing menu. Next to the menu was their signature chocolate croissant dessert displayed for the eyes of the hungry newcomer patrons like ourselves!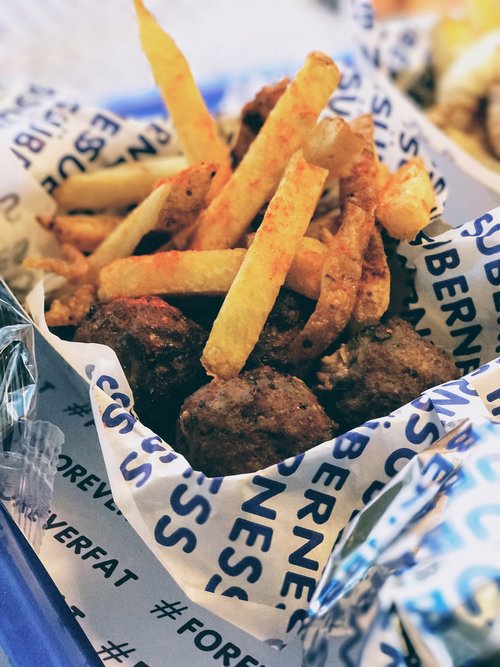 For starters we went with the fried meatballs, tenderly cooked and served in a basket of paprika fries, the deep-fried chicken wings covered in thick tasty mush and served with a side of garlic mayo! Both were delicious and second to none, I can guarantee you that. For main, we went with supersized juicy burgers that come with a heavy doze of cheese and a mystery sauce - yum!
As for the end, it was quite obvious by then that there is only one way to go about it. Although we were a bit full, we couldn't resist the combination of a deep-friend chocolate and praline-filled croissant, sprinkled with sugar and cinnamon and topped with nutella! Oh God...
Sports News | Nike Little Posite Pro USA CZ2520-600 Release Date - SBD