If you plan on traveling soon or just if you're remembering your previous vacations and waiting for your next ones, well, these apps will make your journey and stay much more easier and enjoyable, and will save you from unnecessary expenses.
1. Evernote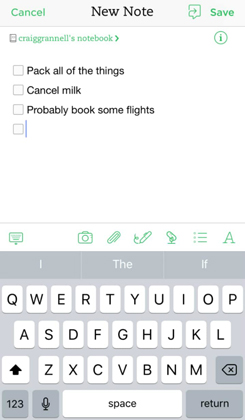 Ideal app to keep drafts of anything that relates to your vacations such as lists, interesting photos, and any type of notes. It also gives you the power to save articles from the internet in case you see something interesting about the place you are headed to.
2. Airbnb
Definitely a must, since it gives you an alternative to hotels and will make you feel like a local living in your own house. There are over 600.000 entries from 34.000 cities around the globe. What makes this app unique is that you can see each house's location and if you know the region, you can check out available rooms as well as their prices to allow you to make the right choice.
3. Skyscanner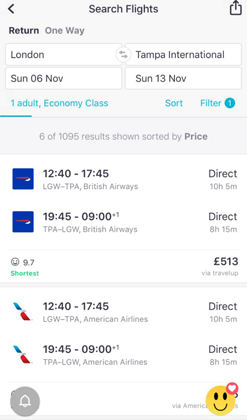 Instead of immerging yourself in a massive amount of sites to find the cheapest flight, just use this app. It stands out from the rest for the amount of filters it has allowing you to pick the stops, the time, and the airport you want, and giving you cheapest yet most comfortable option.
4. Google Now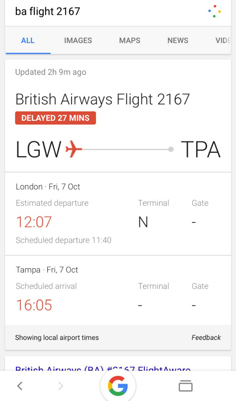 Google vouches for this one. It is the ideal app for researching information regarding your flight. It is very simple to use, all you have to do is type your flight's number and you'll be shown a list with all the information one may want to know about their flight (even the delay).
5. Dark sky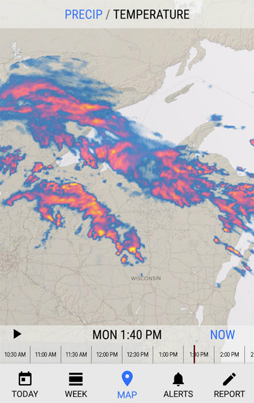 If you're planning to travel to the UK, USA, or Ireland, then this app will help you plan your trip as it informs you of the weather in a very detailed way.
6. Foursquare
This app allows you to discover the best places to eat, drink, or have fun, something which is truly complicated in a new environment. Even if you're in a hurry, just type the keyword "breakfast" and you'll have all the nearby options in no time. The filters it has also you to obtain more concise results.
7. Google maps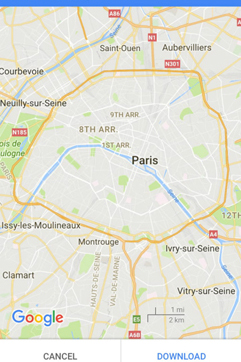 Getting lost in a city you know nothing about isn't very hard, nor is it fun. This app allows you to always find your way if you've got access to the internet. Moreover, it informs you about the available means of transportation and general information about the region you're in. All you have to do is research the region you're in and download the map on your phone in order to be able to use it without any internet access.
8. Uber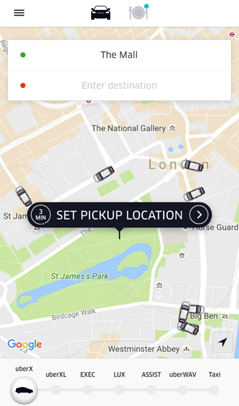 This app is all you need for your transportation. Walking is tiring, taxis are expensive, and an unfamiliar country's public transportation can be more troubling than useful. Uber is a cheap taxi and the app allows youto view where your driver is located as well as ratings and information about him.
9. Google Translate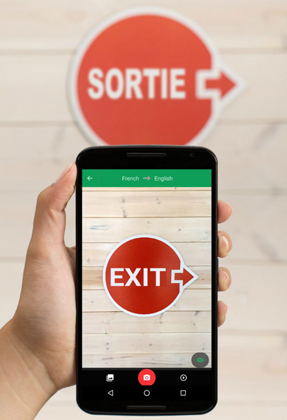 To avoid misunderstandings in foreign countries, while trying to communicate in their language, there's Google Translate which allows you to understand any unknown word. It even has a feature which allows you to translate something directly from your camera (only available in 29 languages).
10. Currency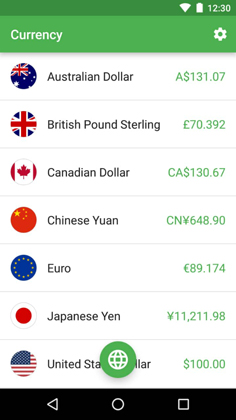 You're probably unaware of the exact exchange rate of the currency of the country you're in, hence making you more prone to getting ripped off. Currency allows you to check the conversion rates so that you may know exactly how much you're spending.
11. Soulver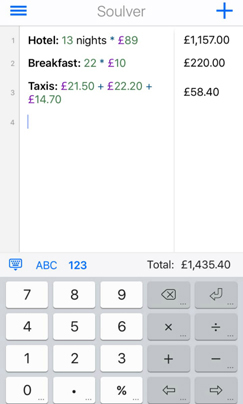 Similar concept to Currency, Soulver does the addition of your expenses allowing you to calculate your remaining budget. Suitable for anyone that doesn't want to find themselves living off the free hotel breakfast for the last couple of days.
12. Wiffinity
The cost of roaming is sometimes so high to the point where they leave us thinking the CEO of a cell phone provider buys a new boat each time we go on vacation. Wiffinity allows you to find free access to Wi-Fi around the world, without any roaming charges.
13. Quik
When you're somewhere nice, the first thing you want to do is to share it with your friends. You'll often find yourself not having the time to make a video. With Quik, you'll feel like a director by transforming small clips into impressive videos in a matter of seconds.
14. Threes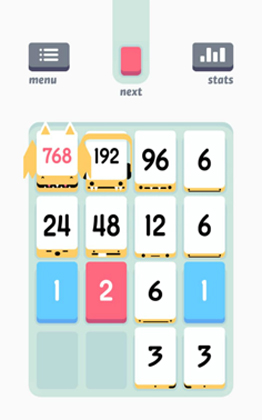 Getting bored during long trips is inevitable. Threes allows you to keep yourself busy for a few minutes or lose track of time and find yourself playing for hours. A must for any type of trip
Sports brands | FASHION NEWS